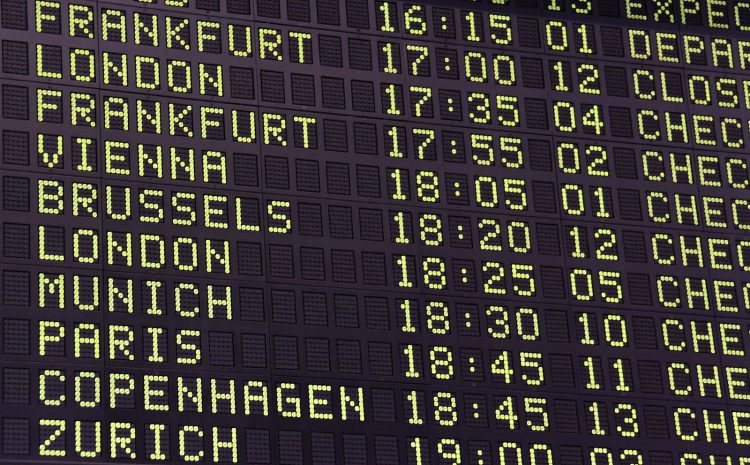 Skytrax 2022 Recognizes Ozion Partner Airports
Skytrax announced the World's Best PRM / Accessibility Facilities rankings for 2022 during the awards ceremony that was held during the Passenger Terminal Expo in  June 2022.
This year's leader board was once again dominated by Japanese airports, but the notable absence of European Airports in the 2021 ranking was replaced with, perhaps, an indication of a strong desire and intent, from Europe's best.  3 European airports appeared in the top 10, two of whom (Zurich and Paris CDG) operate their PRM service through the Ozion PRM Manager.
Having heard of the results, Ozion's Director of Airports William L. Neece shared "It feels great for two airports with whom we have partnered very closely with to have been recognised for the efforts and commitment throughout their entire operation"
Paris Charles De Gaulle airport have been an active user of the PRM manager and other products within the Ozion suite for more than 7 years and demonstrate an example of a fully interconnected operation where the passenger journey and visibility are controlled to unparalleled levels.
Zurich Airport adopted the PRM Manager 2 years ago and have actively worked with Ozion co-build new PRM operations features that were later released in the version 4.0 of the software.
Ozion congratulates Skytrax for recognising these European leaders and the extraordinary efforts they have made in the area of assisted services by placing them in the world's top ten airports.

Coming up
PRM Leaders and thought provokers interested in speaking or attending the 7th Annual Airport PRM Leadership Conference are invited to signal their interest here. This year's conference resumes it's a physical format on 9th November 2022.