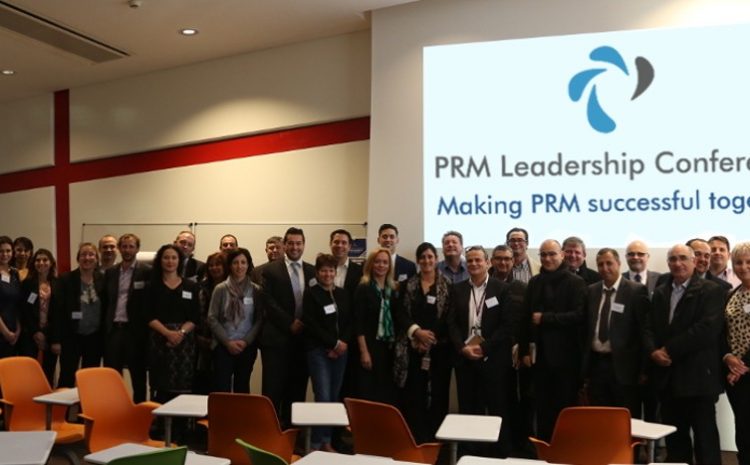 PRM Leadership Conference – Latest News
Registrations for the 5th Annual PRM leadership conference continue to flow at an increased rate compared to previous years. Every year the conference presents a unique opportunity for PRM stakeholders to address and exchange ideas surrounding the Passengers with Reduced Mobility ecosystem. 2020 has, and continues to, present distinctive challenges as the industry as a whole question how 2021 will evolve.
The ongoing uncertainty of travel resulted in shifting the conference from its traditional physical setting to a virtual environment, a decision that hasn't deterred interest nor registrations. If anything, it would seem the online setting has made the stage more accessible to a wider audience as we see Service Managers, PRM Directors and Operational Directors registering from around the globe. At present stakeholders from 16 counties and 4 continents have confirmed their attendance.
COVID is inevitably at the forefront of everyone's mind, the uncertainty imposed across the industry is perhaps the catalyst for the volume and diversity of early registrations. As requested by attendees, speakers will address COVID as a topic among many others. Perhaps surprising for some is the apparent refocus and attention to the passenger experience, with no less than 10 attendees' suggesting such a topic be discussed it would seem this is how the industry will look to realign service delivery once restructuring is complete and a glimpse of the light at the end of the tunnel creeps through.
A sample of the companies/stakeholders registered so far include:
Airlines including – British Airways (UK), JetBlue (USA), Air France (FR), ANA (JP), WestJet(CA)
Airports including – Heathrow (UK), Oslo (NO) , Napoli (ITA), Hermes (CYP) and Stansted (UK)
PRM Providers – Transom (OM), ISS (NO), Wilson James (UK), Welcome Services (PL), OCS (UK)
Authorities – Civil Aviation Authority, Greater Toronto Airports Authority
With 60 days until the 2-day event begins there is still ample time to register for the event and share your input with regards to the topics and discussions you would like to appear across the two days.In this edition of the Ozion PRM Newsletter we are delighted to spotlight two confirmed speakers and will continue to do so in the weeks to come.
Martyn Sibley – Martyn has become a trusted voice in building a fully accessible and inclusive world. CEO of disability magazine Disability Horizons and co-founder of Accomable, a rental portal focused on accessible accommodation which was subsequently purchased by Airbnb in 2017. Martyn is now bridging gap between consumers and brands through his current venture Purple Goat Agency. Read more here
Roberto Castillioni – A globally known accessible air travel expert and airport accessibility consultant and professional speaker. In 2012 he joined the UK Civil Aviation Authority Access to Air Travel Panel and the easyjet special assistance advisory group. In 2013 he authored the "EU Airports Accessibility and Assistance Services Research". Since 2015 he Chairs the Ageing Population and PRMs track at Passenger Terminal Conference. Read more here
Register your attendence for the upcoming conference here