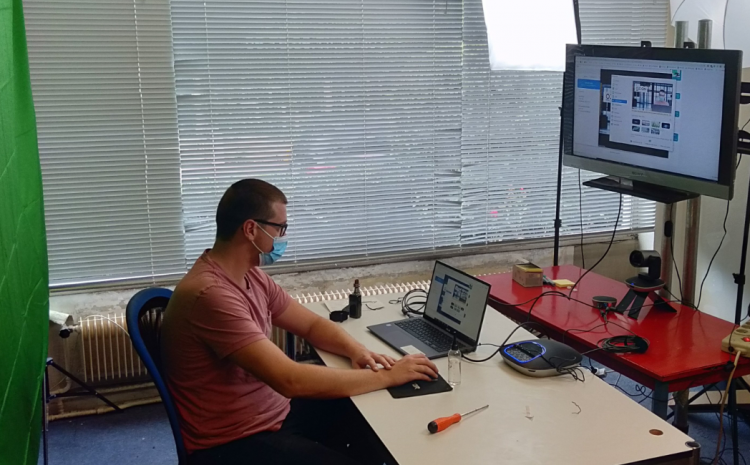 Ozion Trainer Yann Prepares for Virtual User Training
Ozion trainer Yann Furet will be heading up a virtual training session as another airport embraces the opportunity to reset their PRM operation during this period of reduced traffic with the installation and deployment of Ozion PRM Manager. Given the current climate both Ozion and the Airport mutually agreed that a two-day virtual training session would be the most efficient and safest manner to fully train users of the software. Over the course of two days, airport management, dispatchers, selected handling agents and IT staff  will be attending the training session. Divided into multiple sessions, the aim of these training sessions are to transition traditional training methods into a virtual environment.
Ozion training is a structured in a manner to ensure all users are introduced to the aspects of the system that concerns their role with the aspiration that upon deployment everyone involved can perform their functions in an efficient and confident matter. Training will include, but is not limited to:
PRM manager philosophy
Interface setup and navigation
Dispatching tools – application and optimisation
System utilisation and familiarity
Passenger journey tracking
PRM operation anaylsis, resource planning
Agent allocation
Report integerigation and quering
PDA use
Ozion will remain by the airport's side on the day of launch ensuring any uncertainties encountered by team members are managed correctly.