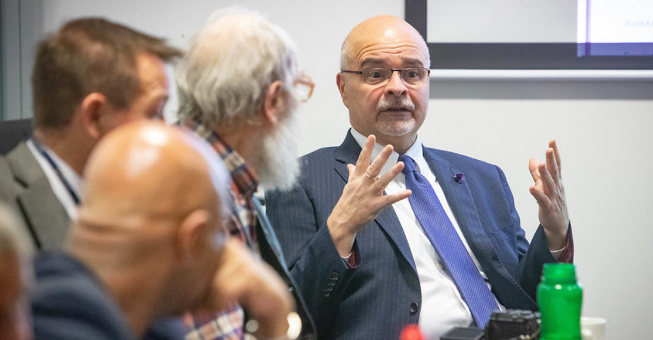 Roberto Castiglioni of Reduced Mobility Rights to Moderate and Present
We are extremely excited to announce Roberto Castiglioni, Director of Reduced Mobility Rights Limited, will be moderating the 5th edition of PRM Airport Leadership Conference and presenting an exclusive presentation.
A globally known accessible air travel expert and airport accessibility consultant and professional speaker. In 2012 he joined the UK Civil Aviation Authority Access to Air Travel Panel and the easyjet special assistance advisory group. In 2013 he authored the "EU Airports Accessibility and Assistance Services Research". Since 2015 he has chaired the Ageing Population and PRMs track at Passenger Terminal Conference.
Between August 2017 and July 2019 Roberto served as Heathrow Airport Limited Accessibility consultant and Chair of the Heathrow Access Advisory Group. In 2018 he co-authored the "Research for TRAN Committee – Transport and tourism for persons with disabilities and persons with reduced mobility" for the European Parliament Transport Committee.
In September 2019 he joined the Experts on PRM Assistance Group of the European Civil Aviation Conference (ECAC).
In addition to his role as moderator, Roberto will also be taking to the vitual stage addressing the topic; Making Every Penny Matter While Delivering Quality Assistance.
Register from the upcoming conference here