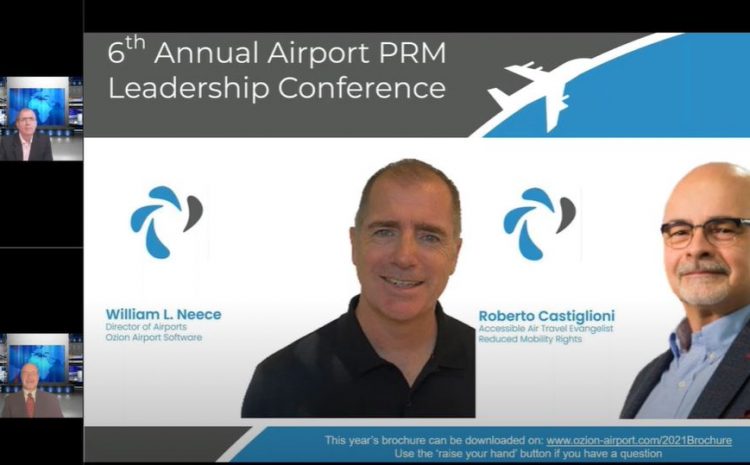 Video – 1. William L. Neece and Roberto Castiglioni Open the 6th Annual Airport PRM Leadership Conference
Welcome,
It is a great pleasure to welcome new and old participants to the Ozion 6th Annual Airport PRM Leadership Conference.
As the world emerges from the acute phase of the Pandemic, the aviation industry is seeing a faster-than expected rebound, a welcome yet challenging stage where operators need to work harder than ever before to keep up with demand.
In this unique scenario, PRM assistance requests continue to outpace overall passengers' numbers.
The 6th Ozion Annual Airport PRM Leadership Conference will be focusing on disseminating Best Practice and Innovation, bringing together an unprecedented wealth of knowledge and experience from operators, regulators,
experts, and advocates.
Since its inception, this annual event's core aim has been to help the industry close gaps and improve service quality output, thus making air travel more inclusive.
This year, a world-class group of speakers will discuss the best ways to sail into the unchartered waters of the post-pandemic world and how to meet successfully and efficiently the ever increasing demand for assistance.
We are looking forward to seeing you on October 14th