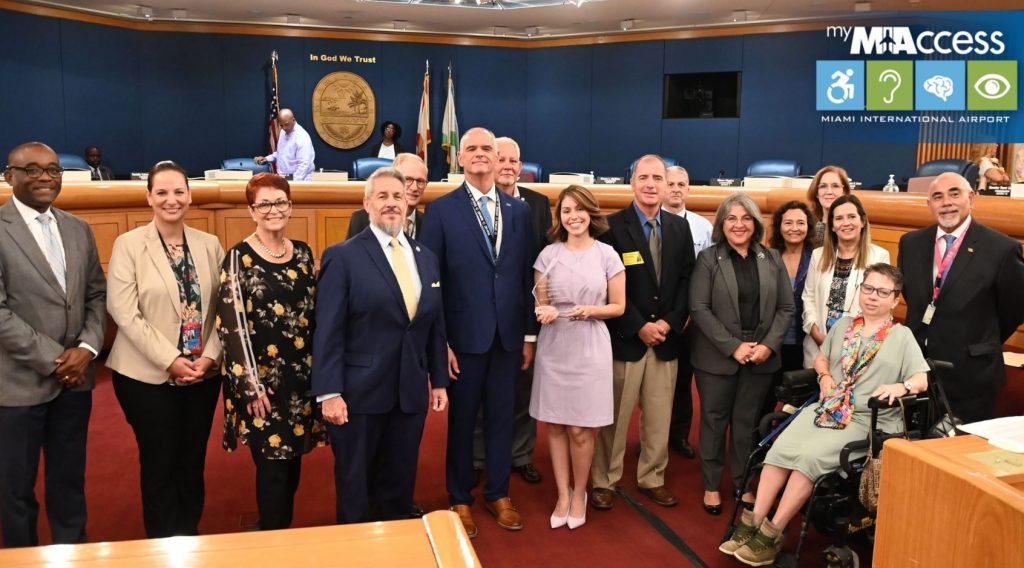 Who deserves to be nominated?*
Airports, Service Providers and Airlines who have demonstrated innovative approaches to their Passengers with Reduced Mobility service in the last 12 months.
Are self-nominations allowed?
Yes
When is the deadline to submit a nomination?
October 15th 2022
Who is eligible to be nominated?
Airports, Service providers and airlines (or any combination of those activities for nomination).
How many nominations will progress as finalists?
There will be three finalists. Each will present a video to the audience highlighting some of the PRM innovations and initiatives implemented by the organisation. 
How are the finalists among all nominees decided?
A vetting process composed of the award committee will research all the nominations and decide which three progress as finalists and present to the audience during the conference.
Do nominees have to be an Ozion Airport Software client?
Neither 2021 winner (Miami International Airport) nor 2020 winner (Bologna Guglielmo Marconi Airport) have Ozion software supporting their operations. The awards are voted by the attendees and organiser neutrality is paramount to the award's credibility and success. 
How long should the nominee video be?
Nomination videos should be no longer than two minutes and provided to conference organisers in MP4 format.
Should a finalist have a representative attend the conference?
Where possible finalists should have a representative attend to explain more about the initiatives and answer any related questions from the audience and/or panel.
What do the winners win?
Aside from the recognition and awareness from fellow managers and directors across the globe the winners will win a physical award. Note: On the day itself the winner will be presented with a token award, the actual, engraved award will be delivered at a later date.
Can nominees from previous years be nominated?
Yes, previous nominees and winners can be nominated if the innovations and initiatives differ to what was shared in the previous edition.