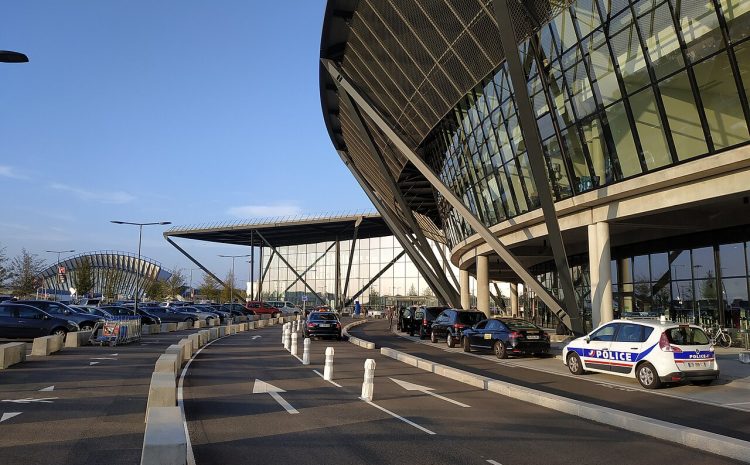 Lyon Airport Upgrades to PRM Manager V4 with Swift Migration
Introduction
Lyon-Saint Exupéry Airport (LYS), operated by Vinci Airports, holds significant importance as a prominent international gateway for Lyon and its surrounding region, connecting the city to various global destinations and facilitating both business and leisure travel. Being the third largest city in France, Lyon Airport plays a vital role in supporting the economic and touristic activities of the area, serving as a transportation hub for domestic and international travellers visiting Lyon, as well as neighbouring cities like Grenoble and Saint-Étienne.
In 2022, Lyon Airport welcomed approximately 8.5 million passengers. The Airport maintains a strong commitment to ensuring a seamless journey for passengers with reduced mobility (PRM), recognizing the pivotal role that dedicated software plays in simplifying and controlling this complex activity. To further enhance their reputation as one of the top passenger service providers in France, the Airport officially migrated from Version 3.11 to the latest software system, which not only offers a rich set of new features but also boasts an aesthetically pleasing and user-friendly interface.
Goals and Objectives of upgrade
The operation and staff are committed to delivering exceptional customer experiences throughout the airport experience. Recognizing the abundance of new toolsets available in Version 4.0 for the service for passengers with reduced mobility, the airport made the strategic decision to invest in the upgrade. This investment aims to harness operational benefits and unlock potential advantages for passengers and stakeholders.
Enhanced Tools for Airport Stakeholders
The PRM manager 4.0 introduces a comprehensive suite of purpose-built tools that empower PRM stakeholders to collaborate effectively in their operations.
Airlines
With 43 airlines at the airport, the upgraded system opens up access for them through the airline module. This module provides check-in agents with a seamless process for registering passengers, initiating the automation of the passenger journey creation. Gate agents have also gained complete visibility into a departing passenger's journey, enabling data-driven decisions before closing a gate.
Service Provider
The service provider greatly benefits from the enhanced functionality of large flight dispatching in version 4. This feature allows dispatchers to efficiently allocate bulk passengers to agents in a swift manner, improving the flow and speed of assistance, particularly on high-volume flights.
Airport
The airport now possesses a new operational dashboard, enabling the identification of Challenge Flights. This tool provides valuable insights into flights with a high volume of PRMs, their specific assistance requirements, as well as transfer time issues such as short or long transfers. Leveraging this real-time "Click and Go" factual information, the airport can optimize stand planning and allocate the best service delivery options accordingly.
Conclusion
Ozion Airport software is thrilled to continue earning the trust of its clients with the latest upgrade. Building upon the success and benefits already witnessed through the adoption of the previous version, the new upgrade is poised to amplify those advantages even further. In partnership with our clients and  confidence in the enhanced capabilities and features, Ozion Airport software is dedicated to delivering exceptional value and ensuring the continued satisfaction of its clients.