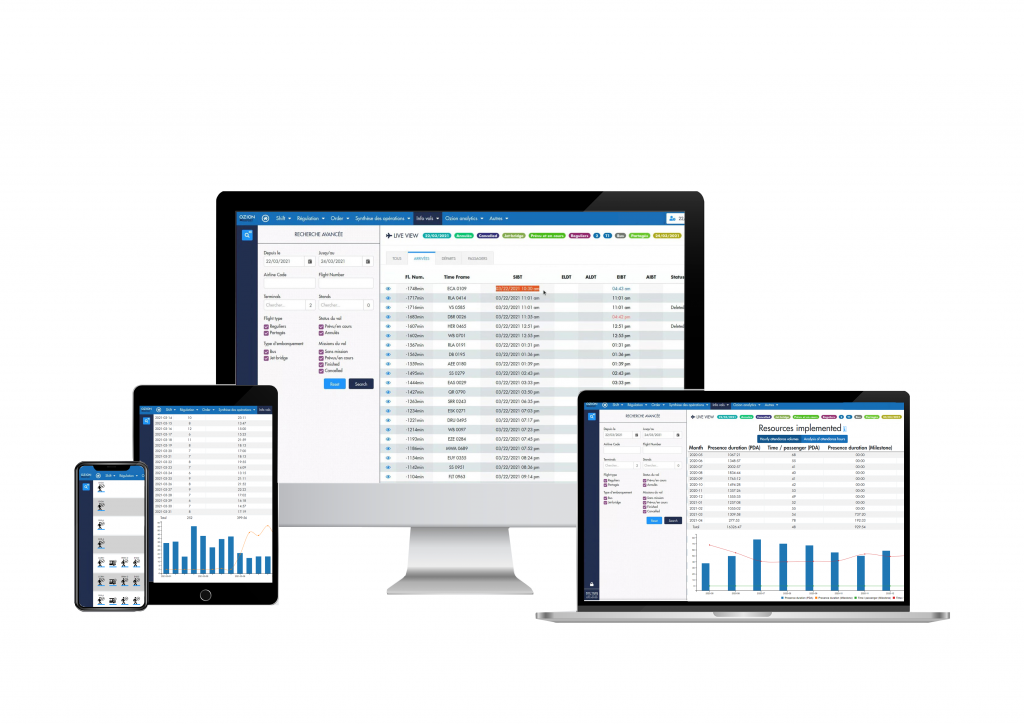 Software dedicated and specifically developed to manage Passengers with Reduced Mobility services. Offering an array of operational functionalities to delivery tangible benefits including improved operation efficiency, passenger tracking and comprehensive dynamic reporting tools to full identify, isolate and rectify SLA deviation patterns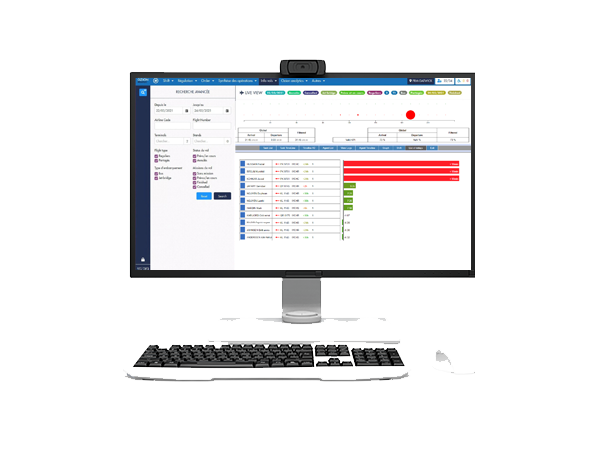 live in real-time includes sizes, forecasting and complete transparency.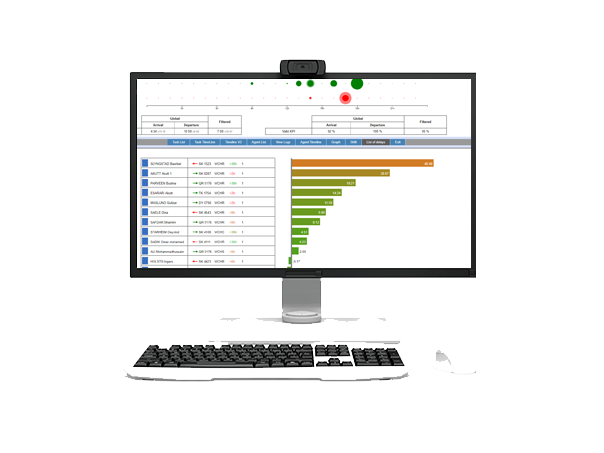 Ozion CheckPoint Management Software makes airport passenger and cabin luggage screening operations predictable, reliable and profitable while putting smiles on the faces of your screening staff and passengers.
Its staff and equipment sizing capability allows the operator to know precisely and reliably what the smallest realistic sizing plan is as well as his exact cost per passenger. Pervasive traceability and smart algorithms allow dispatchers to instantly see and choose their best dispatching options. Intelligent dispatching also results from the roles that local coordinators can take as deputy dispatchers. This allows the principal dispatcher to do the 2 things that elude other screening solutions : visualize the overall and separate local situations at a glance at all times and optimise the process as it unfolds, even when the dispatcher isn't within eye site of what is going on.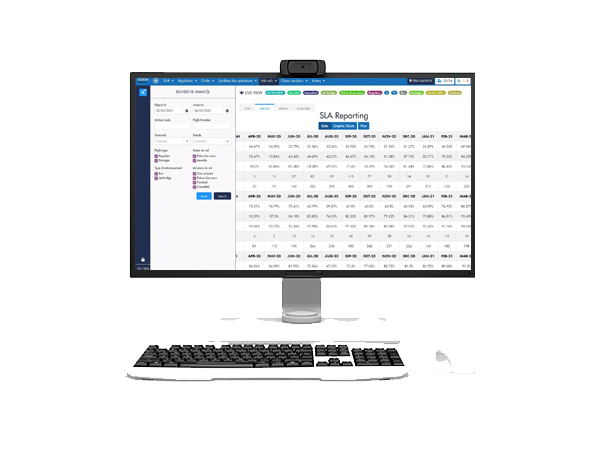 Eva is the security & safety software suite for security stakeholders an improved operational performance without added complexity. Eva motivates agents by assisting them in their role and valuing their work. It allows management to steer the activity to achieve contractual objectives every day.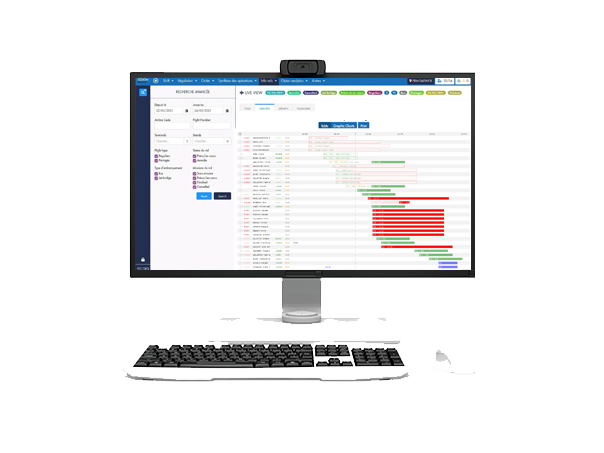 The WDS is providing live and actionable data that includes planning information like fuel, weight etc that moves from one airport to another in real-time. It is driving productivity and performance.