About
Ozion Airport Software
We are a trusted software developer of integration solutions within the aviation sector delivering real-time operational monitoring, forecasting and analytical tools
Transforming Data into
Operational Intelligence
Ozion Airport Software solutions transforms data into operational intelligence. Through the connec – tion and leveraging of over 1 billion data points across PRM operations, checkpoints, handling and flight op – erations in airport environments. Integrated solutions (AODB, SITA Messages and Roster management software) permit users to fully control and anticipate operational demands courtesy of pre-event, real-time and post event analytical tools. With over 2000 combinations of search criteria, operations are em – powered with the tools to identify sources of operational success and investigate root causes of service quality/performance deviation in a simple and intelligible manner.
Ozion Airport Software has organically grown into a market leader in Europe and reached significant recognition for strides made in airport service software. Housing a portfolio of 4 interconnected products, many airports and service operators have embraced the opportunity to automate many aspects of assisted passenger services, checkpoints and handling operations.
Run as independent software solutions or as an integrated approach, Ozion Software provides services with an unparalleled control over operations, Europe's first and second largest airports now operate at least one of Ozion's core software solutions, joining 300+ airports across the globe currently benefiting from Ozion technology.
Developed fully inhouse, a team of 15 developers ensure software development is controlled, secured and tailored to an evolving industry in close working relationships with airports, service operators and aviation authorities to deliver technological innovations which in turn deliver business and operational solutions
Our Story and
Sustained Growth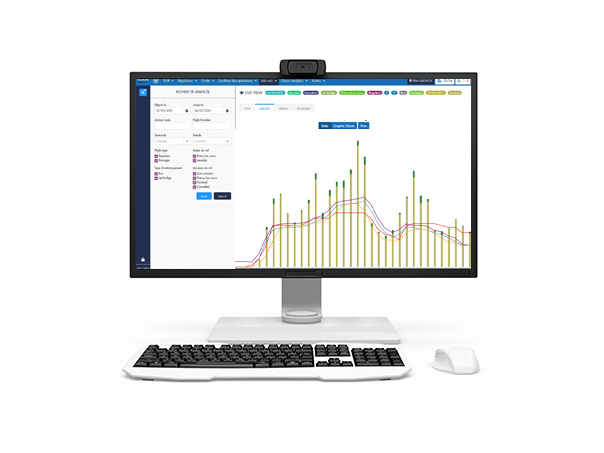 Consistent Deliverables

Across Solutions
Browse Our
Stakeholder Solutions
Browse Our
Software Solutions
See PRM Manager running in real-time environment