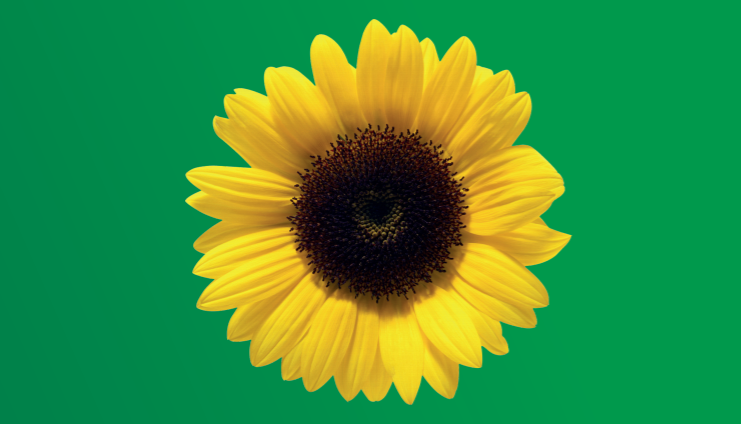 The Hidden Disabilities Sunflower lanyard – helping airport staff around the world to easily identify passengers with an invisible disability
The Hidden Disabilities Sunflower launched at Gatwick airport back in 2016 when they asked, "How can we identify that one of our passengers may have a non-visible disability?" so that they could offer the same level of assistance and support that was available to passengers with a visible disability. And so the Sunflower lanyard was born, a yellow sunflower printed on a green background to be discretely worn around the passenger's neck. The Sunflower lanyard was made available to anyone with a hidden disability, to give them the option of wearing one, as they passed through the airport. The lanyard was a visual cue to airport personnel that that passenger had a hidden disability and may require support, understanding or a little more time.
Since then, the Sunflower has been adopted globally by major airports and venues. In the UK, the lanyard is now recognised by many supermarkets, railway and coach stations, leisure facilities, the NHS, many police, fire and ambulance services, and an increasing number of small and large businesses and organisations. In fact, there are now over 2,500 organisations signed up to the initiative, in approximately 10,000 locations.
The Hidden Disabilities Sunflower has operations in the UK, Australia, Belgium, Canada, the Netherlands, New Zealand and the USA, and is recognised globally, with over 2 million lanyards distributed to those that need them.
The success of the Hidden Disabilities Sunflower and the positive response it has received has increased awareness of the challenges that adults and children with hidden disabilities can face. Sunflower wearers now benefit more widely from help being offered to make their daily living a little easier.
How do airports become Sunflower friendly?
Organisations that register with Hidden Disabilities Sunflower are provided with training to enable colleagues to become more confident in providing assistance to customers or colleagues that are wearing the Sunflower lanyard. This could simply mean giving them more time to prepare or process information as they come through security, using clear verbal language, or allowing them to always remain with their families. Airports that sign-up to the scheme may also chose to provide Sunflower products for their colleagues and customers that have a hidden disability, free of charge.
If you would like to join the growing network of international and domestic airports that support the Sunflower, please contact ruth@hiddendisabilitiesstore.com for further information on how to register.