Ozion Airport Soft
Making Complex Processes Simple for the aviation industry through leading software
Ozion Software company has been developing Aviation tailored software since 2008 and is recognised as a leader in Forecasting, Real-time and post operation analytics.
Passenger Delay Monitor for Airports
The Passenger Delay Monitor provides airport operators with a Real-time view of current passenger delay times. By understanding the timeframe a passenger is waiting for assistance (during any stage of their assisted service) operations are able to rectify service level deviations before the delay reaches the SLA threshold and/or negatively impacts the passenger experience. Follow up actions can be taken to ensure the assigned agent(s) are aware of the occurrence.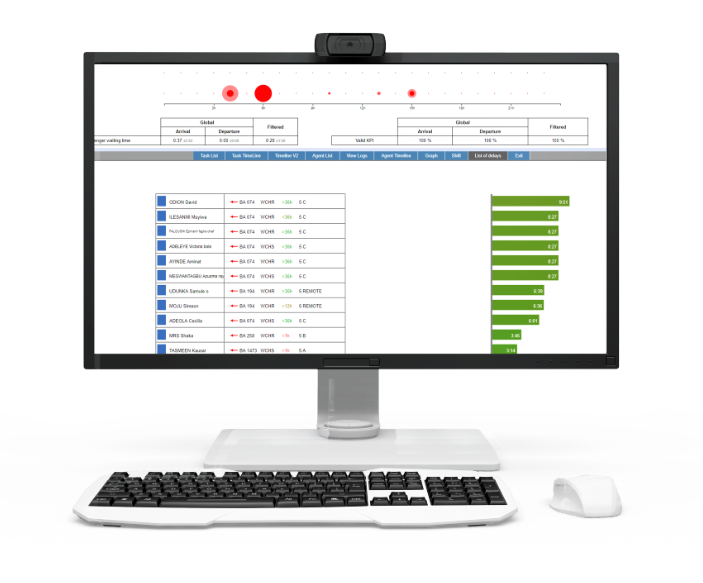 The Benefits Passenger Delay Monitor for Airports
Proactively monitor passenger delays to ensure assistance is provided within the acceptable timeframes.
Tools unlocked with the Passenger Delay Monitor
See the passenger Delay Monitor running in an airport environment
A small river named Duden flows by their place and supplies it with the necessary
regelialia. It is a paradisematic country, in which
More tools for airports
Explore the other software solutions available to airports