Ozion Airport Soft
Making Complex Processes Simple for the aviation industry through leading software
Ozion Software company has been developing Aviation tailored software since 2008 and is recognised as a leader in Forecasting, Real-time and post operation analytics.
No-Show Reporting Plugin for Airports
The No-Show addon compliments a vast array of additional PRM reporting tools available to airports using Ozion PRM Manager. Through Real-time data capturing, the No-show reporting Addon provides a robust tool for users to interrogate No-show performances across a variety of axis to identify pivotal moments in the assistance journey where No-Shows adhere to acceptable levels of occurrences or deviate from acceptable norms. Armed with pinpointed information operational alterations can be applied to fine tune the operation.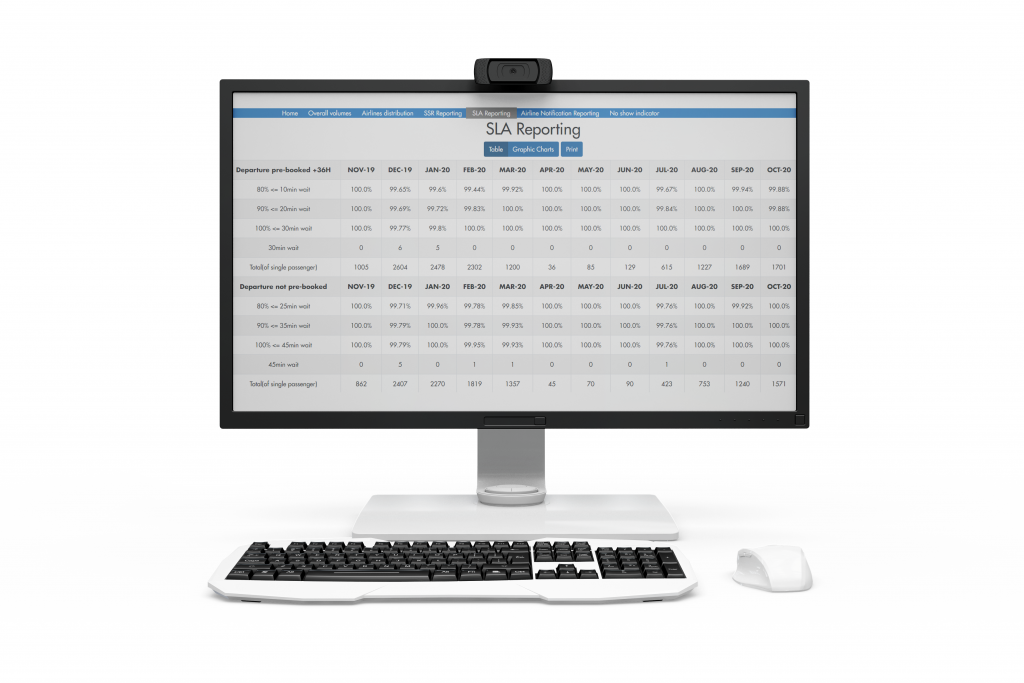 Benefits of No-Show Addon for Airports
Compare and contrast No-show performances across multiple axis to identify and modify airport influences on No-Show occurances 
Tools unlocked with No-Show Addon for Airports
A small river named Duden flows by their place and supplies it with the necessary regelialia. It is a paradise
See the No-Show Plugin running in an airport environment
A small river named Duden flows by their place and supplies it with the necessary
regelialia. It is a paradisematic country, in which
More tools for airports
Explore the other software solutions available to airports