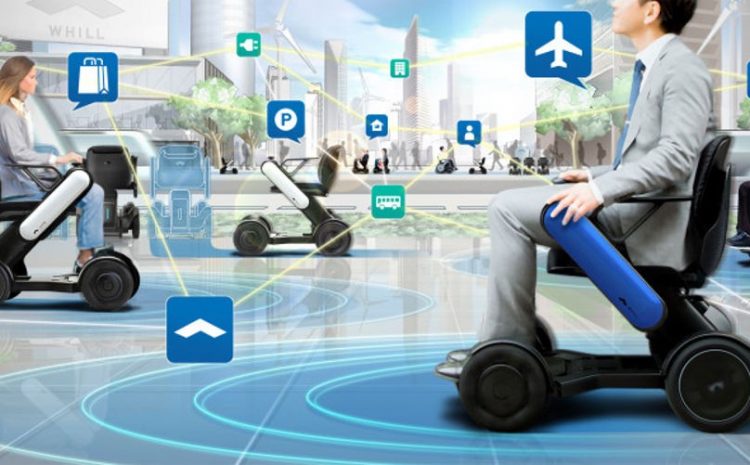 "Innovation Showcase" Launches at Annual Airport PRM Leadership Conference with WHILL
"Innovation Showcase" Launches at Annual Airport PRM Leadership Conference with WHILL
Ozion is very excited to bring a new theme to our annual Airport PRM Leadership Conference, it is called the "Innovation Showcase". This year we are proud to present Satoshi Sugie, CEO of WHILL, maker of intelligent Electronic Vehicles, who will be presenting during this inaugural Innovation Showcase. In addition to the presentation, we will also have a live demonstration of the Model Ci!
WHILL's mission addresses a key airport need: the ability to offer passengers requiring special assistance a state of the art Electric Vehicle (EV) to give them enough autonomy to navigate the airport with independence.model-ci-featured-image-2
"We are not happy simply bringing innovation within our own endeavors, we want to foster innovation in the PRM sector by bringing attention to valuable innovations" said William L. Neece, Director of Ozion Airports. "I can't wait to see, touch and hear how WHILL can also help transform the Airport PRM environment".
The number of PRM passengers requiring assistance at European airports is typically growing at 7 to 15% a year vs 3% for overall passenger growth. As a result, airports need to devote ever more resources – people, equipment, money – to deliver on their PRM obligations.
By empowering PRM passengers who can choose to use autonomous EVs, WHILL effectively frees expert PRM agents to focus on taking good care of passengers with higher service needs.
A simple way to address the needs of a large number of special assistance passengers without having to devote a dedicated resource to them, is to offer a smart Electric Vehicle they can drive autonomously from the departure area to their boarding gate or from their airplane to the exit using automatic or simple manual navigation aids.
2018 "Airport PRM Leadership Conference" Location: Charles de Gaulle Airport, Paris November 9th, 2018 Time: 8:45am to 5:30pm
Space is Limited, Register Here