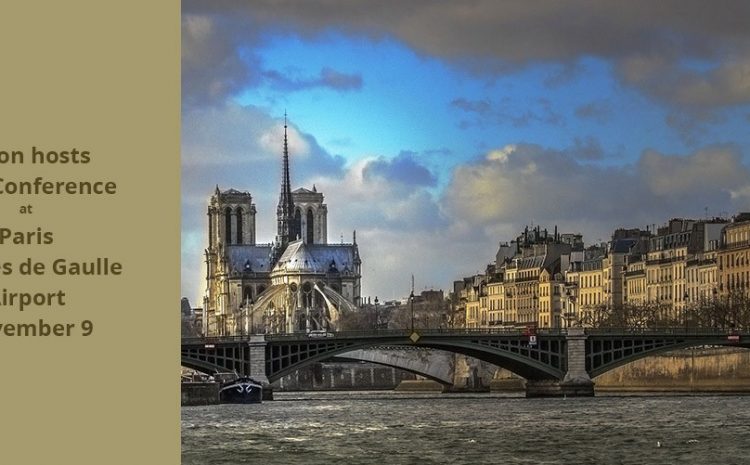 Ozion Hosts Ground-Breaking Airport PRM Conference at Paris CDG
On November 9th Ozion will host the Airport PRM Conference at Roissy Charles de Gaulle Airport.
The conference will be attended by professionals who oversee or run PRM services for airports and service providers who are looking to improve their PRM (1) operations by sharing their PRM challenges and solutions with their peers.
Paris CDG is an interesting case study: the airport took the strategic initiative of choosing the Ozion PRM Manager software solution while outsourcing PRM operations to 3 service providers at the same time. CDG is also special because it actually comprises 3 airports in one: a large airport (Air France's Hub in terminal 2), a medium-sized airport (Terminal 2's ABCD satellites) and a smaller airport (Terminal 1). Lastly, CDG has recently overseen what may be the largest implementation in the world of possibly the most complete and latest PRM-only Web enabled software solution to date.
The Conference will Address Three Questions
What are the main PRM challenges for the primary parties involved: the airport (Passenger Services Director) and the provider (IT, Manager, Dispatchers and Agents)
What essential issues must a PRM application solve if it is to « tick the boxes » that really matter to PRM providers and the airport they serve
How well does the Ozion PRM Manager application overlap with the map of PRM operational needs

PRM Conference Overview
Presentation by the Paris CDG Airport head of Passenger Services in charge of PRM:«The challenges we face and why we decided to adopt Ozion PRM Manager»
Presentation by a PRM service provider at CDG: « How we use Ozion PRM Manager and to what extent does it cover our needs »
Highlights of the Ozion PRM Manager solution (15 minutes)
Lunch : interactive peer-to-peer workshops to discuss and list the main issues faced by PRM service providers and airports to agree on the focus of the forthcoming PRM Survey
Visit of Paris CDG PRM Dispatching Command Center
Cocktails : Of course !
Participants will be given access to the PRM Conference web Forum on which they will find:
copies of the slides, notes, videos and minutes of the events of the day
the contact information of fellow attendees
access to the permanent PRM exchange forum where members can meet up, chat and exchange ideas regularly for free
Furthermore, the PRM Survey that will be carried out on the topics chosen by attendees as their list of priority concerns/interest and its results will be posted on the forum when it becomes public.
Show Less